alos-iriondo
Potrebbero interessarti
Il Nuovo Teatro delle Commedie sostiene e partecipa alla Giornata Internazionale per la Lotta Contro l'HIV, in collaborazione con Lila P24, Livorno.  ENJOY…MA CON COSCIENZA!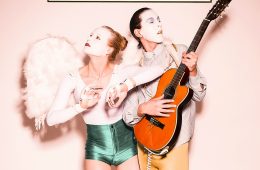 Martedì 8 aprile appuntamento con la musica internazionale al Nuovo Teatro delle Commedie  con KRISTAL AND JONNY BOY, duo pop dalla Svezia composto da Kristina Hansen, voce e danza contemporanea, e Jonny Eriksson, chitarra e batteria. La loro musica spazia da un sound happy-naive a malinconia mistica. Kristal and Jonny Boy è...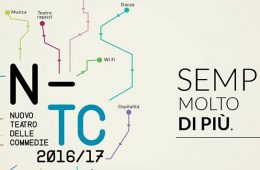 Aspettando COUNTDOWN PARTY, la festa di inaugurazione della stagione 2016/2017 del Nuovo Teatro delle Commedie.  Venerdì 30 dalle ore 20 aperitivo, interventi comici, spettacolo, milonga e dj!!! Per il programma completo: https://bit.ly/2cxPE9K Nell'attesa, abbiamo intervistato i protagonisti della serata, è il turno di Giulio Andreini, alias Scary Grant. Nome: Franco Età: 86 Chi...